Just imagine?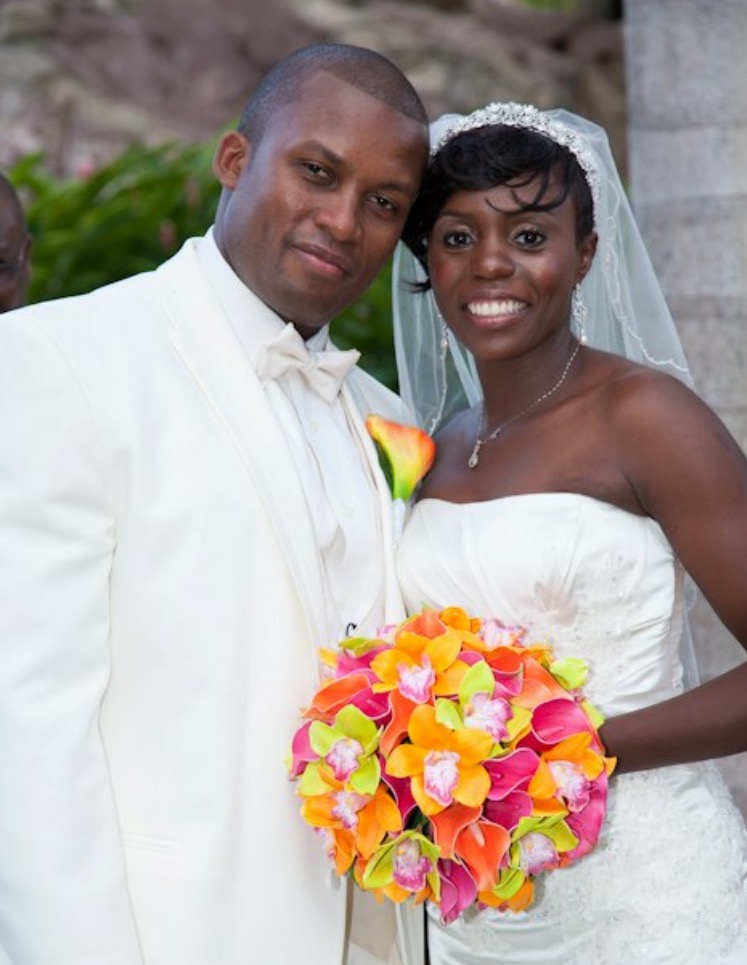 It's the day of your wedding, and everything you planned for is coming together as envisioned.
You are getting ready to say, "I do" to the man of your life, and your bouquet arrives.
A big part of the wedding prep is designing the look/feel that you envision for that special day.
At Plumeria Bouquets, we help you add those special floral arrangements that will look beautiful all day and serve as a special keepsake for years to come.
About me:
I'm Sandy Bastien, the owner and floral designer at Plumeria Bouquets.
I'm so happy we found each other.
And even more excited about creating your REAL TOUCH arrangement for your BIG DAY.
If you are looking for a tropical, exotic and fun floral variety for your wedding, we have the flowers you have been looking for.
They look and feel so natural, you'll have a hard time convincing yourself and your guests that they are artificial.
My Real Touch Bouquet:
In 2012, I was exactly where you are now.
We had a destination wedding in Montego Bay Jamaica in the hot summer month of August.
And REAL TOUCH FLOWERS was the perfect alternative, and they can be customized to your style, wedding theme, and most importantly your personality.
These flowers offer endless options.
Your bouquet will be photographed as much as you are, and shouldn't be compromised.
My love for weddings, beachy white sand, creativity, and designing fostered my desire to become a tropical floral designer.
After the amazing experience with my own real touch bouquet, I know I wanted to help other brides experience the same.
Creating your Bouquet:
I've worked with brides all over the world.
The best part of my day is receiving weddings pictures of my beautiful brides with their beautiful bouquets.
And I'm looking forward to getting yours too.
I would love to hear about you and your vision and inspiration.
Please share your details here, and attach any image you would like to show with me.
Looking forward to creating with you.
In the meantime…
Blessed Planning
Interested in Real Touch Flowers for your wedding?